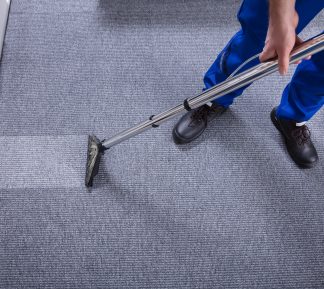 July 23, 2022
How Does Carpet Cleaning Work?
Vacuuming your carpet and soft surfaces helps keep your home clean and fresh, but as daily life and pet accidents or kids' messes build up, it is time for a deeper clean. Professional carpet cleaning can truly revive your carpet and help the fibers get back to their new and fresh state.
Here are some highlights of what professional carpet cleaning is all about.
Knowledge and expertise: Our crew at MasterClean is schooled in all things surface cleaning. We have the eye to see the areas that need to be addressed the most, and we will ensure that we tackle these during our post-cleaning inspection. As experts, we will not only assist with carpet cleaning, but we will identify any mold in your carpets and take care of these areas through our mold removal services as well. Unfortunately, mold is not always visible to the naked eye, but our know-how can find it and take care of it.
Innovative techniques and detergents: A huge benefit of using a professional cleaning service is that the team has the latest equipment on hand to provide the optimal outcome. After our inspection, we will begin the cleaning process focusing on the worst areas the most. We utilize a heated special solution that is inserted into the fibers of your carpet and upholstery. This will loosen up the ground-in dirt, grime, stains so that our high-powered extraction process will remove any remnants of dirt and stains. We also use a fiber rinse and take the time for a post-cleaning and grooming walkthrough. We will replace your furniture and place coasters under the legs to protect your furniture.
Drying time: As your soft surfaces are having a wet solution applied, there will need to be some drying time. When we clean your carpets, we will discuss the expected drying time for your particular areas. These can vary depending on the level of stains and how much attention we had to give to certain areas. We will be happy to discuss this before we head out the door.
A Fresher Home with Carpet Cleaning and More
Obviously, you should expect a cleaner, fresher home that is welcoming and inviting! If for any reason you are not satisfied with any of our services, we will go over your issues and take care of getting it up to your standard. Our team can assist with your tile and grout as well. If you have had any water damage, it is best to check in with a professional to get a good look at the areas where water has been to determine if there is any mold. Not only does water damage your surfaces, but it is a breeding ground for mold. If you are ready to discuss your carpet and make an appointment, reach out through our online contact form for assistance.